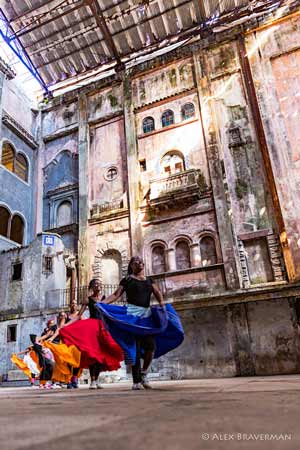 After working as a self-proclaimed 'computer geek' for most of his life, Alex Braverman realized his untapped eye for photography. After receiving a digital camera as a New Year's gift from his wife, he's gone on to win countless worldwide photography competitions, including the 2015 B&W Magazine Portfolio Award for Dance Photography. We recently caught up with Alex to chat about the industry, his time at NYIP, and his eccentrically refreshing outlook on creativity.
1. What career field were you working in before you decided to study photography on a more professional level?
I was a computer geek all my life, but had no involvement in photography at all!
2. When did you make the shift to study photography instead? What made you realize your passion for taking photos?
The INS prohibited me from working for a couple of years until my residence status in the USA was sorted out- but I'm a hyperactive person and cannot be idle.
So for the New Year in 2004, I got a present from my wife: the just released Canon Digital Rebel. There was no turning back. The very first photo I submitted to a regional contest